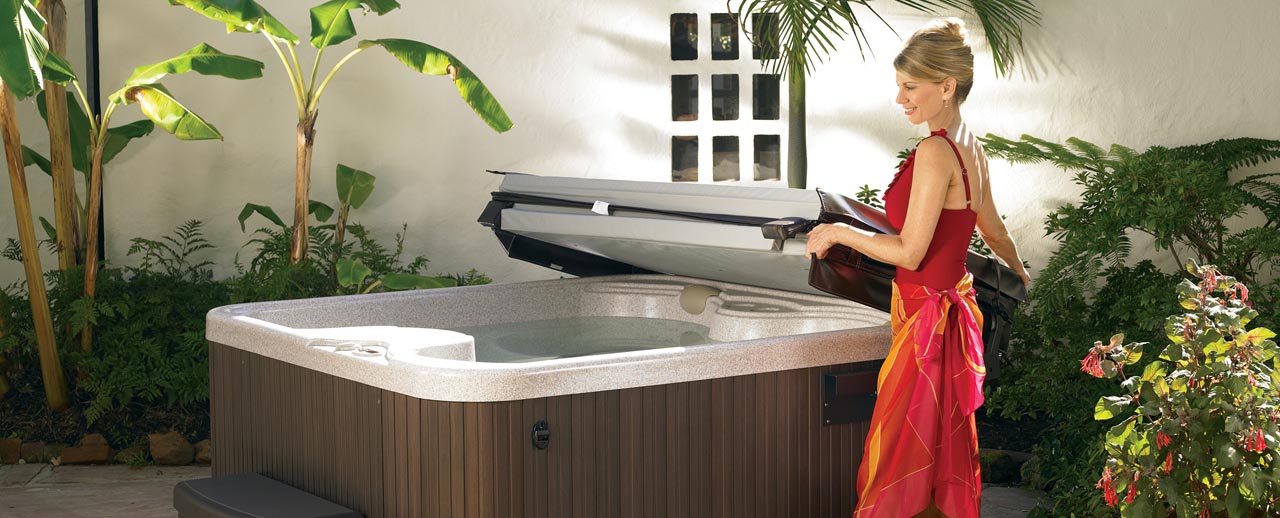 accessories
In addition to outstanding spas, we offer high-quality hot tub accessories that make your Hot Spring® experience even more enjoyable. From spa steps to easy-to-use water care products, each of our accessories is designed to perfectly fit your spa. Call for more information or visit our showroom to browse available accessories in person.
WATER CARE
Every spa requires a water care system. When you choose Hot Spring you can select from three great options. From our exclusive ACE salt water system, to our complete line of Freshwater bottled products, we are certain we have the option that will work best for you and your lifestyle.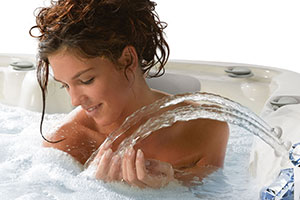 ACE® SALT WATER SYSTEM
The ACE salt water system automatically creates five powerful cleaners that keep your spa water clean and fresh for longer, without harsh chemicals.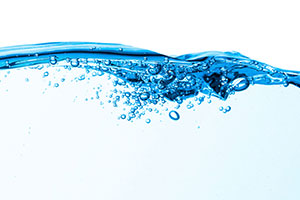 EVERFRESH® WATER CARE SYSTEM
Our EverFresh system utilizes a combination of ozone, silver ions, and MPS non-chlorine oxiders to create crystal clear spa water, with reduced levels of chlorine.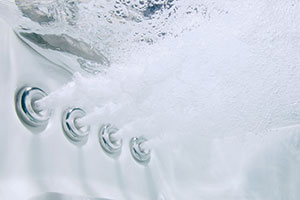 TRADITIONAL WATER SYSTEMS
Each spa requires your choice of a water care system. From our exclusive ACE salt water system, to our EverFresh system and line of Freshwater bottled products, we have an option that will work for you.
SPA ACCESSORIES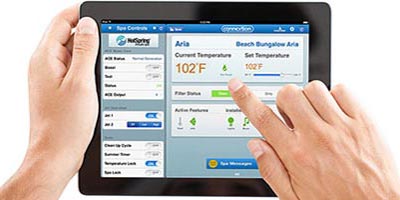 CONNEXTION™ REMOTE MONITORING SYSTEM
Our innovative remote monitoring system will provide peace of mind for spa owners who are on the go or have a spa at a second home.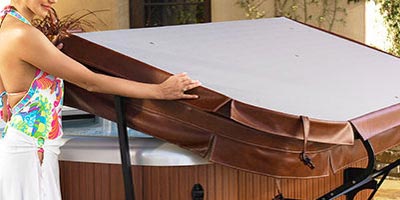 COVER LIFTERS
Cover lifters make it quick and easy to lift your hot tub cover off and on. Our cover lifters also help extend the life of your cover by reducing wear and tear.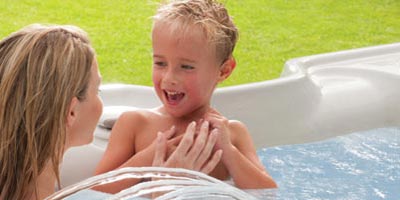 COOLZONE™
With the CoolZone™ System, you can heat and cool the water – something that is not possible with most spas.
HOT TUB ENJOYMENT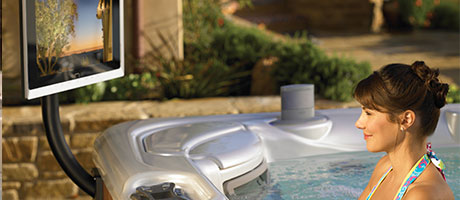 ENTERTAINMENT
Whether you want to stream music, have your own library of tunes, or watch your favorite movie, there's an entertainment system to enhance your hot tub experience.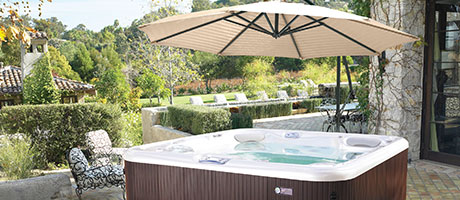 SPA SIDE ENHANCEMENTS
Enhance your hot tub experience with these products designed specifically to go with your spa: spa side umbrellas, spa handrail, and a spa side towel tree.
MAINTENANCE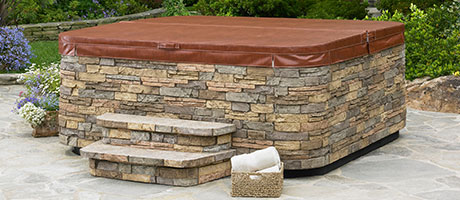 REPLACEMENT COVERS
Exposed to harsh elements, hot tub covers naturally wear out over time. All Hot Spring spas have custom-fit covers that are designed to maintain the energy-efficiency of your spa. Be sure to request a Hot Spring cover when you need a replacement.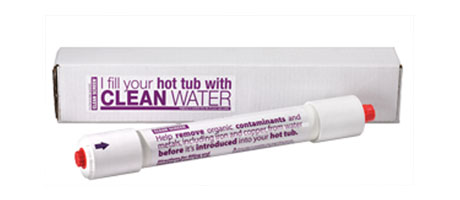 SPA CARE PRODUCTS
Your Hot Spring dealer can provide you with genuine Hot Spring maintenance and replacement products that will help you get the most out of your spa – including replacement filters and innovations like the Vanishing Act and CleanScreen pre-filters.